Symposium on Small Populations - Press release
02-07-2014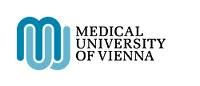 "These methods will help to reduce the number of children required in clinical studies to the necessary level. The cooperation between clinical practice and statistics is crucial for their success."
The 'Symposium on Small Populations' jointly organised by all three international research PF-7 projects (ASTERIX, IDEAL, InSPiRe) took place on July 1-2 in Vienna.
The press office of the Medical University of Vienna has published a press report on this very successful and rewarding symposium, which has also published in an Austrian newspaper and other websites like News-Medical.Net and AlphaGalileo.
More information can be found on the Symposium's website.