Medizinische Universitaet Wien
Description
The Medical University of Vienna (MUW)

is the largest medical organisation in Austria and one of the top-level research institutions in Europe providing Europe's largest hospital, the Allgemeines Krankenhaus (AKH) in Vienna. The Section of Medical Statistics at the Center for Medical Statistics, Informatics and Intelligent Systems (CMESIIS) is a leading research center in statistical methodology for innovative clinical trial design focussing on the development of adaptive design methodology for confirmatory clinical trials and the development of multiple testing procedures for the analysis of clinical trials with multiple objectives. The department is involved in numerous scientific collaborations with clinical colleagues at the MUW and supports more than 200 medical research projects each year.
Main tasks
MUW Section of Medical Statistics will lead WP2, focussing on the assessment of currently used trial designs and analysis methods for small clinical trials and will develop novel methods by deriving theoretical results and performing simulation studies. Furthermore, MUW will contribute to the work of WP3 on new methods for prospective design and analysis of series of studies and to WP5, validating the proposed methodology in the regulatory context.
Key personnel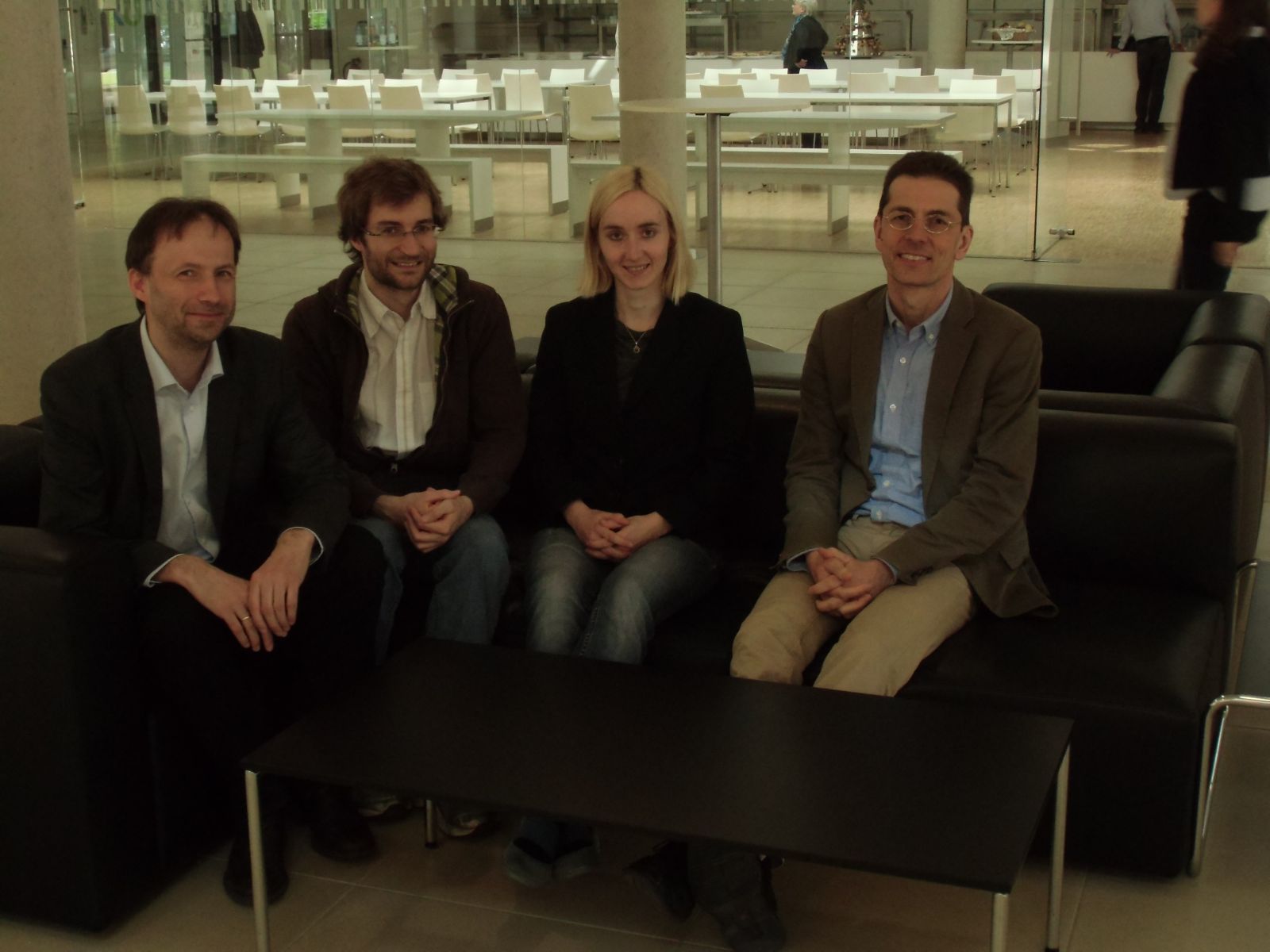 The PI, Prof. Dr. Martin Posch, is head of the Section for Medical Statistics at the MUW and published extensively on the theory of adaptive designs and multiple comparisons with focus on clinical trials and large scale testing problems in genetic research. From 2011-2012, he worked as statistical expert at the European Medicines Agency (EMA), where he was involved in the development of guidelines and assessment of study protocols. Currently, he is observer of the EMA Biostatistics Working Party and member of the Austrian Arzneimittelbeirat. The PI serves as associate editor of Biometrics and Biometrical Journal.
Dr. Robin Ristl is research assistant at the Section of Medical Statistics and focuses on research on the analysis of multiple endpoints in clinical trials in small populations.
Susanne Urach is a PhD student and investigates adaptive designs for clinical trials in small populations.
Dr. Harald Heinzl is Associate Professor for Biostatistics at the Section of Clinical Biometry with extensive experience in clinical trials and registries and serves from June 2013 to June 2014 as National Expert on Secondmend at the EMA.
Dr Bernd Jilma is Associate Professor of Clinical Pharmacology and Internal Medicine and a former member of the EMA Committee for Orphan Medicinal Products.
Dr. Sonja Zehetmayer is a research assistant and expert in statistical methods for adaptive designs and multiple testing.
---
Prof. dr. Martin Posch
Lead, WP2

Dr. Robin Ristl
Researcher, WP2

Susanne Urach, PhD student
Researcher, WP2

Dr. Bernd Jilma
Researcher, WP2